GENERAL INFORMATIONS
- start of the event at 12:00 pm , le dimanche 03 juillet 2022.
- bicycle storage in the transition area impérativement le dimanche 03/07, de 09h00 à 11h30 .
– accessible à partir de Junior (né(e)s avant le 31/12/2004)
RETRAIT DES DOSSARDS : LE SAMEDI DE 
10h00 À 19h00 

ET LE DIMANCHE DE 

08H00 à 10H40
CLOSURE WITHDRAWAL OF BIBS:
10:40 am
OPENING OF THE TRANSITION AREA: 09:00 am
CLOSURE OF THE TRANSITION AREA: 11:30 am
DEPART VAGUE 1 (FEMMES) : 11h45
DEPART VAGUE 2 (HOMMES LICENCIES FFTRI + ITU) : 12:00 pm
DEPART VAGUE 3 (HOMMES NON LICENCIES) : 12h15
AWARDS CEREMONY: 6:30 pm
Parcours de 21 km en 2 tours 
Route winding entirely on the PAarc site, promoting the atmosphere through the constant presence of supporters.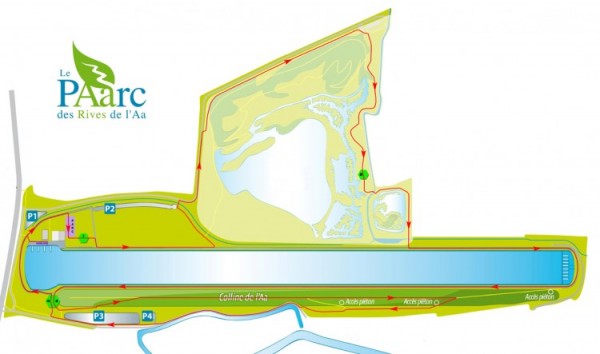 SWIM
1 refreshment station positioned between the water outlet and the transition area.
Liquide :
BIKE
RUN
Arrival
No time limit on this race as long as the triathlete arrives before the last competitor of the Chtriman 226 (for information the last of the Chtriman 226 arrived at 9:50 p.m. in 2019).