GENERAL INFORMATIONS
- Start of the event at 7:00 am , le dimanche 30 juin 2024.
- Storage of bikes in the transition area impérativement le dimanche 30/06, de 05h00 à 06h40.
- Accessible à partir de la catégorie Junior (né(e)s avant le 31/12/2006)
RETRAIT DES DOSSARDS : LE SAMEDI DE 10h00 À 19h00 ET LE DIMANCHE DE 05H15 à 06H20
WITHDRAWAL OF BIBS: 6:20 am
OPENING OF THE TRANSITION AREA: 5:15 am
CLOSURE OF THE TRANSITION AREA: 6:40 am
START: 7:00 am
AWARDS CEREMONY: 6:30 pm
Parcours de 3800 m (2 boucles)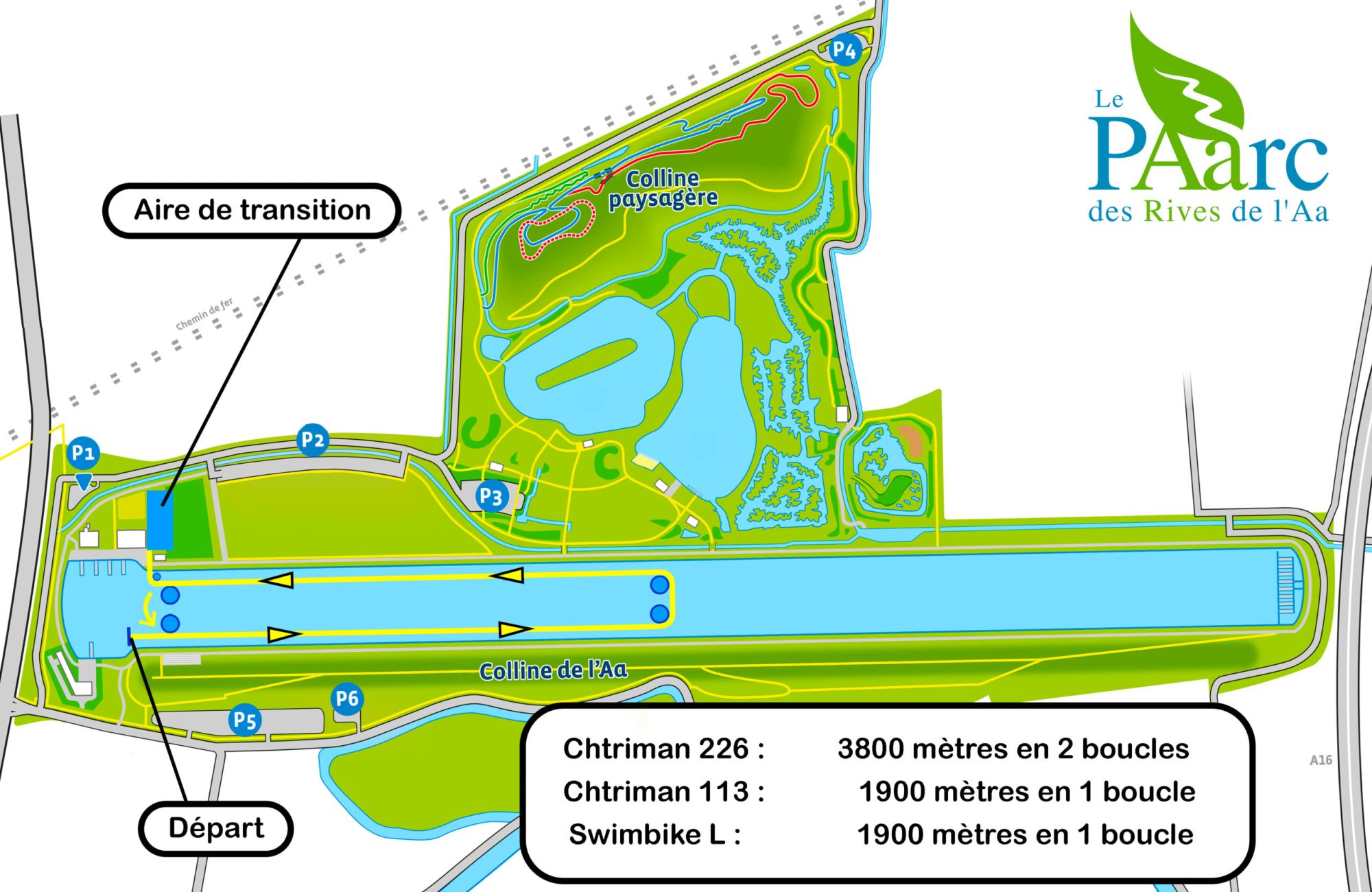 Parcours de 180 km et 2 tours 
The cycle route evolves and goes from 45 km to 90 km. It will therefore be necessary to do two laps to complete the 180 km.
Drafting is prohibited!
To know all the details of the route (difference in level, etc ...)
Pour connaître le positionnement des ravitaillements sur le parcours vélo : cliquez HERE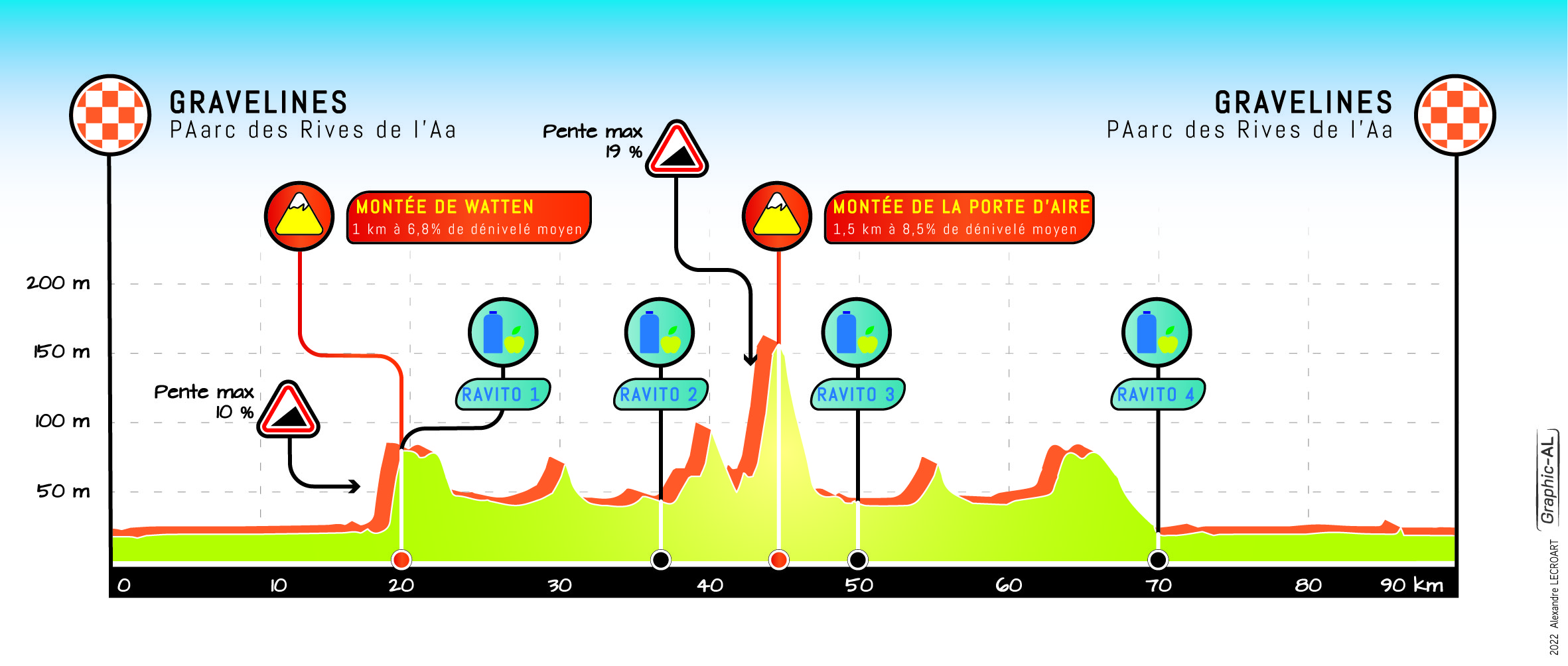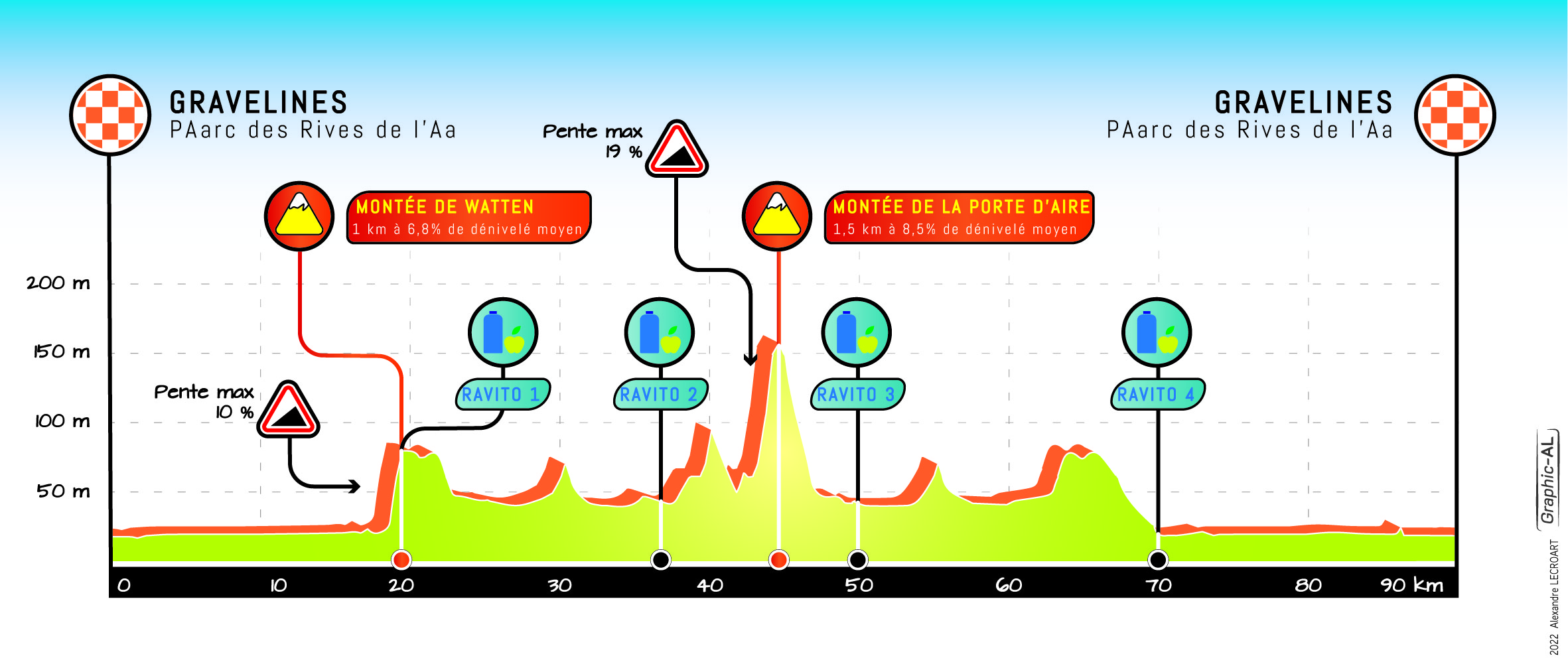 Parcours de 42 km en 4 tours 
Route winding entirely on the PAarc site, promoting the atmosphere through the constant presence of supporters. 
Le parcours empruntera cette année des chemins inédits !
Pour accéder au parcours détaillé : cliquez ICI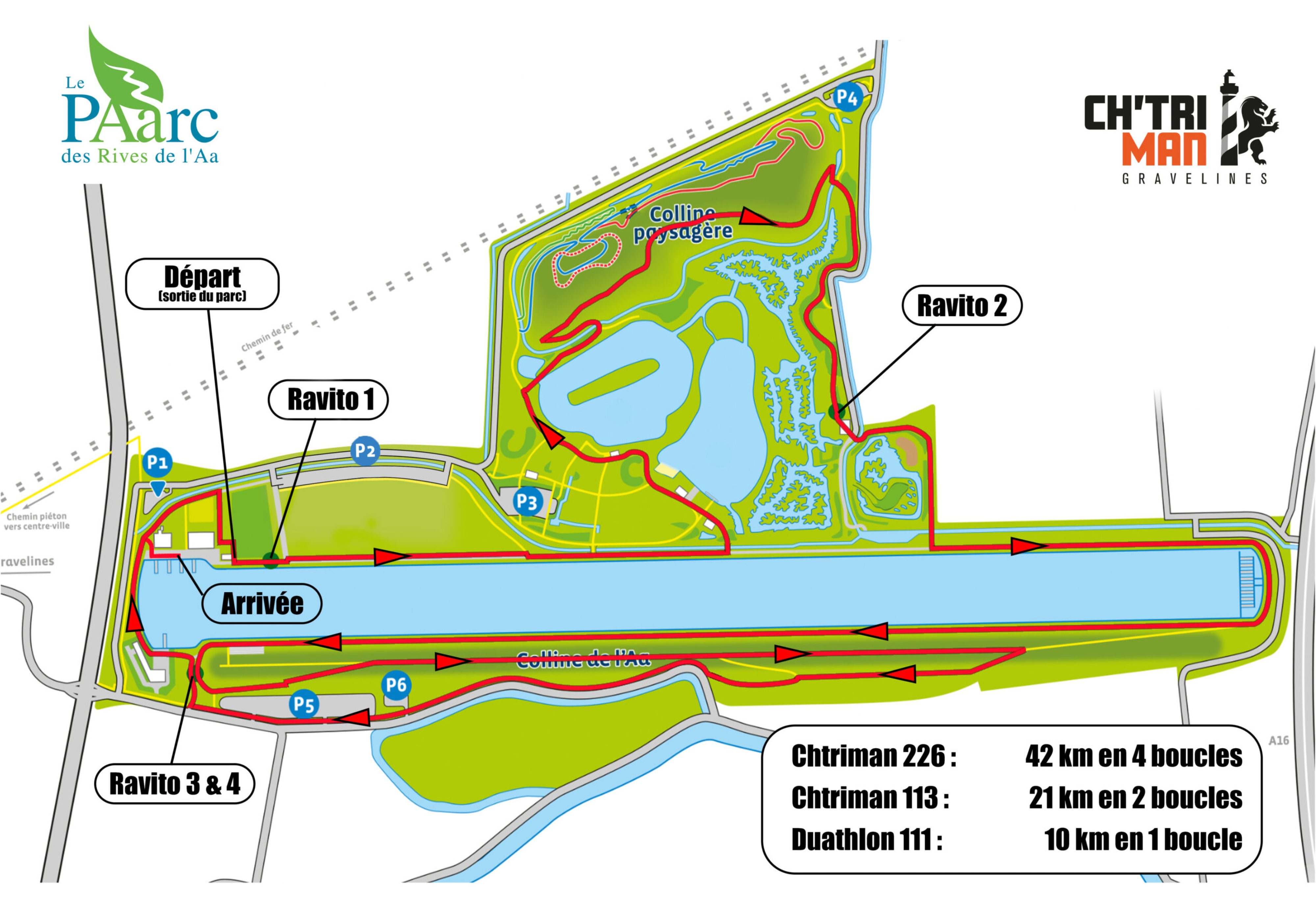 SWIM
1 refreshment station positioned between the water outlet and the transition area.
Liquide :
BIKE
RUN
Arrival
RAVITAILLEMENTS PERSONNELS
Time limits exist on the 3 disciplines making up the Chtriman 226. They are set up to ensure the safety of all competitors as well as to understand the good management of our volunteer friends on the various courses.
The competitor, beyond one of the limits, will be disqualified and will not be allowed to continue the race, even without a bib.
Swim: time limit set at 09:00 am (for a departure at 7:00 am)
Bike: time limit set at 4:00 pm (swim + bike)
Course à pied : time limit set at 8:30 pm (the pedestrian part being made up of 4 laps, you will only be allowed to leave for the last tour if you start it before 8:30 p.m.)