GENERAL INFORMATIONS
- Start of the event at :8:30 am , Sunday 04 July 2021.
- Storage of bikes in the transition area imperatively Sunday 04/07, from 5:00 am to 7:25 am
Accessible from the Junior category (born before 12/31/2003)
WITHDRAWAL OF BIBS: 5:10 am OR SATURDAY OF 4:00 pm to 7:00 pm
CLOSURE WITHDRAWAL OF BIBS: 7:45 am
OPENING OF THE TRANSITION AREA: 5:00 am
CLOSURE OF THE TRANSITION AREA: 8:10 am
START: 8:30 am
AWARDS CEREMONY: 2:00 pm
Parcours de 90 km (1 tour)
The cycle route evolves and goes from 45 km to 90 km. It will therefore be necessary to make 1 lap to complete the 90 km
Drafting is prohibited!
To know all the details of the route (difference in level, etc ...)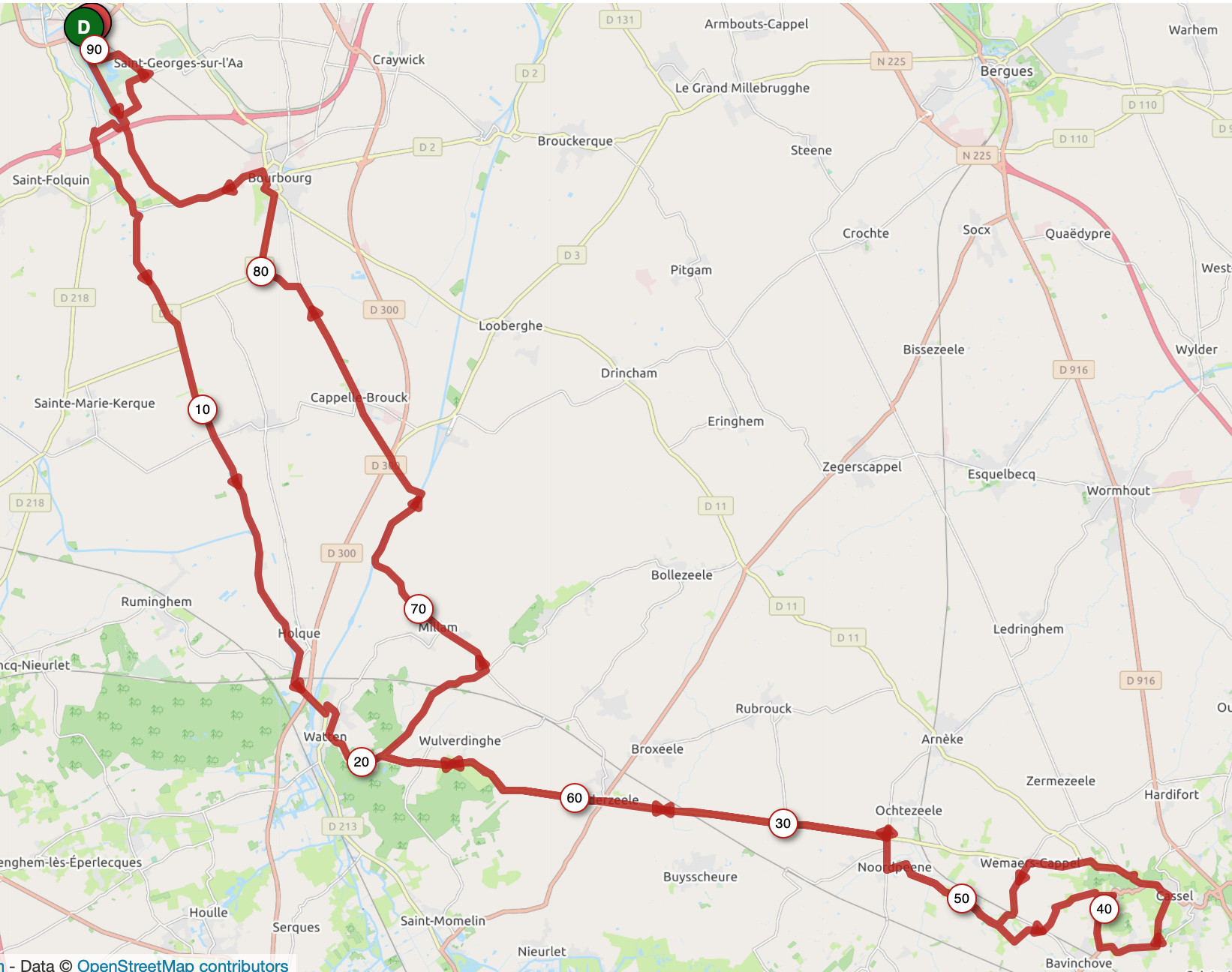 The finish will be judged at the end of the bike tour.
SWIM
1 refreshment station positioned between the water outlet and the transition area.
Liquide :
BIKE
4 refreshments on the course 
Liquide (en bidon de 60 cl) : 
Eau 
Coca
Boisson énergétique Aptonia : ISO (goût orange et citron) 
Solide :
Barres énergétiques Aptonia : Ultra Bars  (goûts : fruits rouges / banane / chocolat orange / barres salées)
Gels énergétiques Aptonia : Energy Gel Long Distance (goûts : citron et cola)
Bananes
Sucre
Arrival
Liquide :
Solide :
Barres de céréales
Fruits frais
Fruits secs
Sucre
Gâteaux salés
Compote de fruit
Salade de fruit
Gâteaux de riz  et plus encore…