SUSTAINABLE DEVELOPMENT ACTIONS
Our objective: to respond to the 3 axes of Sustainable Development
Ecological

 : for our future

Social

 : service of others for the others

Economic

 : 100% winner!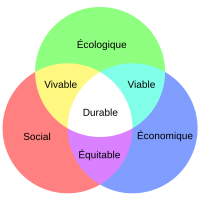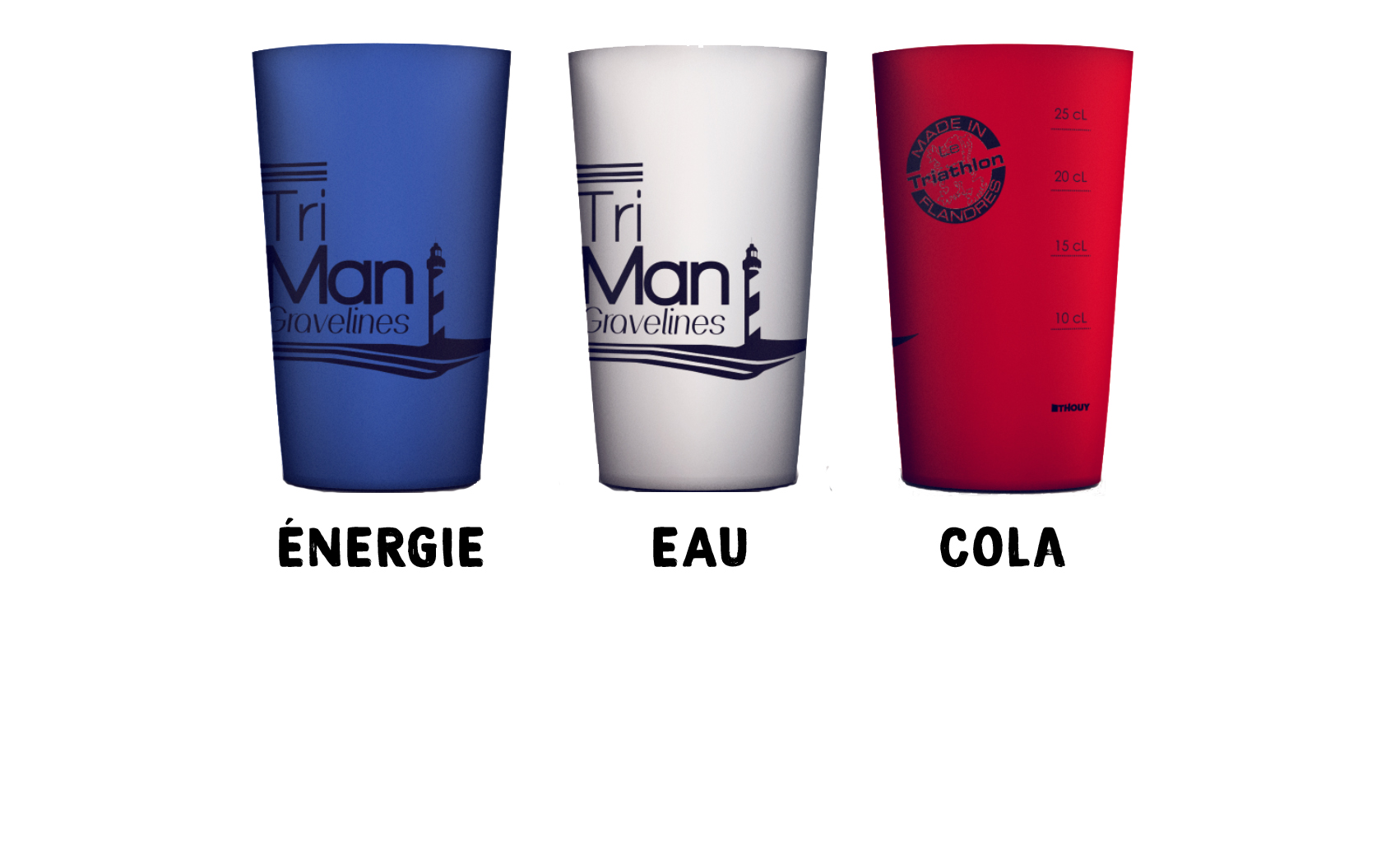 Comme pour l'édition 2019, les contenants jetables seront proscrits et tous les postes de ravitaillements seront pourvus de

 

cans

 

by bike and 

d'écocups

running

.

L'ensemble des bidons et des écocups seront lavés en temps réel et remis en utilisations. Ils seront pris en charge après l'épreuve par l'IME "Les Papillons Blancs" pour nettoyage et réutilisation en 2022.
Spectators will be able to purchase an eco-cup for the sum of € 0.50 (non-contractual photo).

Each volunteer will receive an eco-cup

L'ensemble des participants recevront une écocup à l'arrivée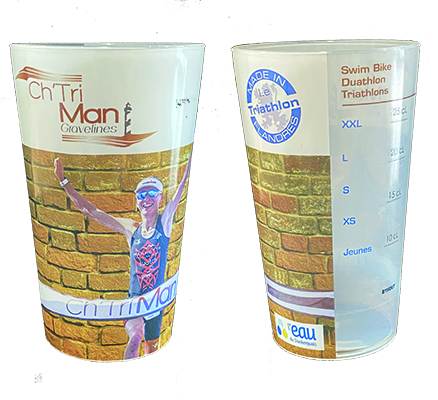 Nous avons fabriqué 6 rampes à eau en inox permettant d'alimenter les ravitaillements vélo et course à pied au plus près. Ces rampes sont également équipées de systèmes d'arrosage.

This system will be supplemented with blue 120 L tanks, partly for the rapid filling of cans and eco-boxes and for the others their cleaning.

50 L brown tanks will allow the preparation of energy drinks. After use, the entire device will be washed and reused in 2022.
Le partenariat avec le Secours Populaire des Rives de l'Aa depuis 7 ans nous permet de faire progresser les deux parties.

Les bénévoles du Secours Populaire nous aident en apportant la main d'oeuvre nécessaire à la mise en place et à la logistique de l'événement.

The Chtriman helps and financially supports the actions of Secours Populaire

Depuis 4 ans, le Chtriman organise gratuitement un "triathlon adapté" en faveur des pensionnaires des instituts médico-éducatifs de la Région.

Le partenariat mis en place avec l'IME des Papillons Blancs pour le nettoyage des bidons et des écocups permettra la mise en place d'actions en faveur des personnes en situation de handicap mental.
Only 11% of the overall budget comes from public subsidies:

Ville de Gravelines

SIVOM des Rives de l'Aa

Région Hauts-de-France

Département du Nord

Communauté Urbaine de Dunkerque

Le Chtriman provides financial support for the actions of the Hauts-de-France Triathlon League:

Par l'acquisition et la mise à disposition de matériels d'organisation ou à vocation de développement des pratiques

Par la mise en place d'actions de développement

Afin d'améliorer la qualité d'organisation des épreuves Régionales, le Chtriman soutient les clubs participant à l'organisation en les indemnisant et en participant aux frais de chronométrage électronique de leurs épreuves.